Having holes in your children's pants? With Boro and Sashiko embroidery, you will not see jeans patch the same way again! In fact, I discovered this technique in a zero waste group on Facebook and i loved it so much, i had to share it with you.
Boro and Sashiko Embroidery
Sashiko is a traditional Japanese embroidery used to repair and esthetically enhance clothing. And we can find many beautiful artworks on the internet.
Boro is another old Japanese technique used in clothing. The idea here is to use old fabrics to make a brand new piece of clothing. In fact, it looks a lot like what we call here a patchwork.
Exit Jeans Patches
We all remember the ugly patches on our jeans in 1985. It was ugly, camouflaged but too apparent at the same time. Everyone knew that your parents had wanted to extend the life of your big sister's jeans, and that you were the one who had to wear it for the next year. Shame on me…
But what i saw on Pinterest was way better then my old jeans. All you have to do is mix Sashiko esthetical technique and the practical Boro style to cover every hole with style and many more!
How to repair your jeans with Boro and Sashiko embroidery
Before starting your project, you need a basic idea of what you'll do with your jeans.
If your children are toddlers, you can go with something more fun and shape characters with the jeans hole. You can use different embroidery stitches, yarns of different colours, old jeans ends, felt, lace, fabrics with neutral or bright colours, an inconspicuous design or an all in with lots of patches everywhere on the jeans. In fact, there is just no limit with your creation. Need some inspiration? Have a look at my Pinterest board .
Material Needed
It will vary according to your design. But here what i needed for my jeans:
Fabric
Fabric adhesive tape
Embroidery thread
Needle
A pencil used in sewing that fades when washing
Your patience!
Draw the pattern to embroider and make a cute patch. Place the patch under the jeans ans stick it with adhesive tape (so that it does not move).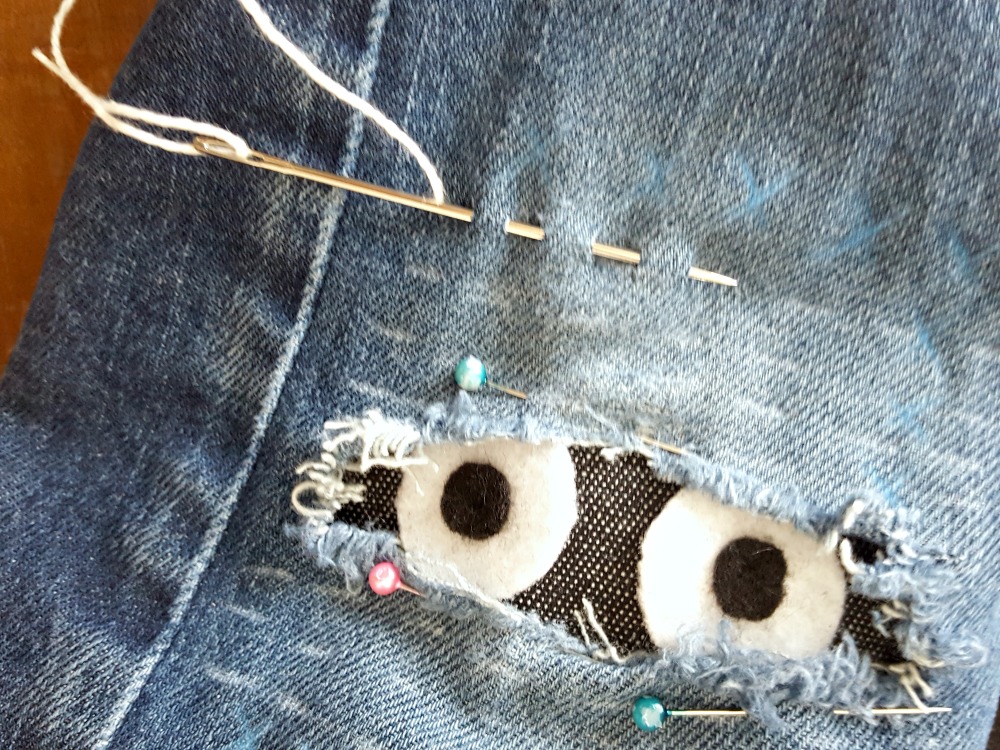 Embroider.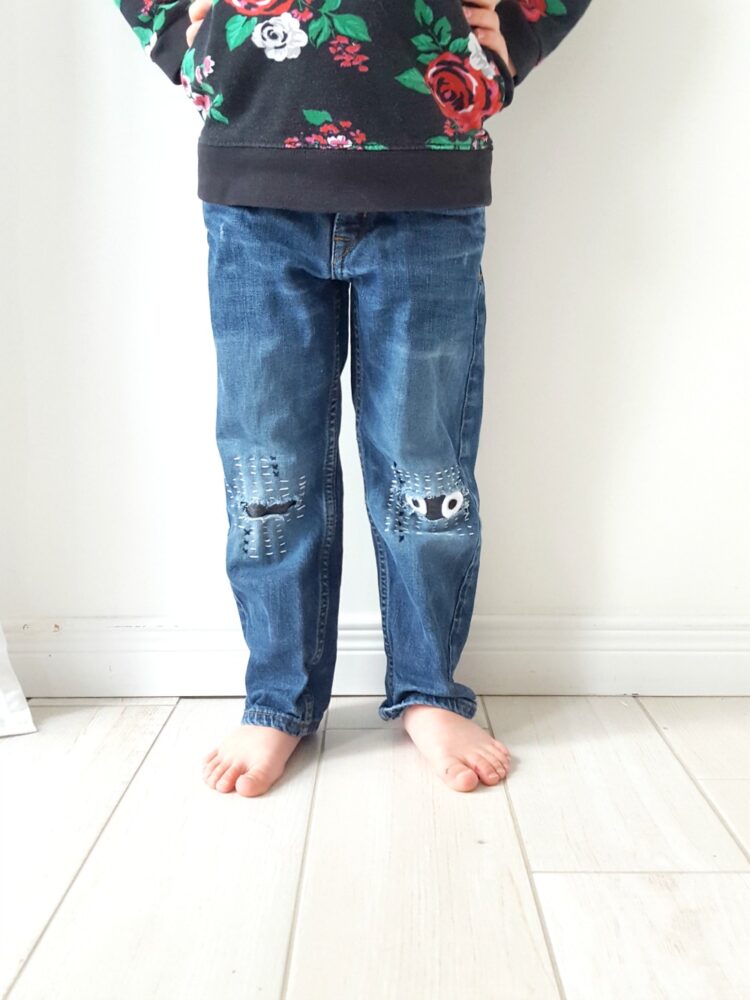 Put it on.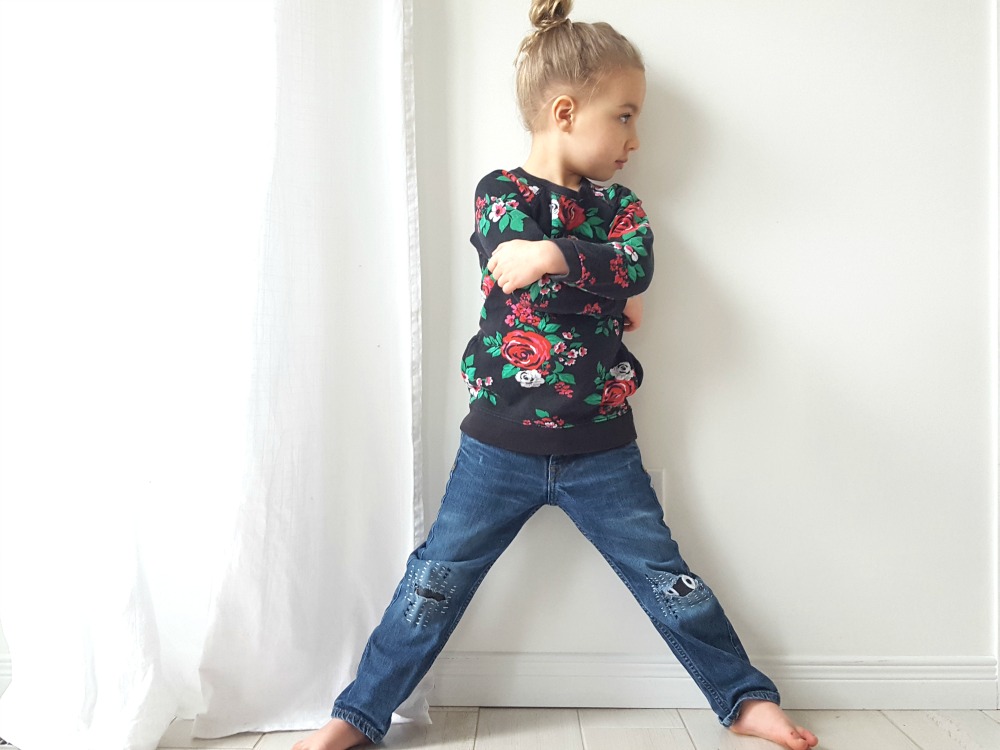 Play…. with style!
Like the idea? Pin it!