A reader sent me an apple sauce muffins recipe this afternoon. She told me her children and the kids at the kindergarden had only been asking for these muffins for 2 weeks now. So because those muffins are super easy to do (in 5 minutes!) and I had all the ingredients, I decided to put on my apron and start the oven to have those wonderful muffins ready for my kids after school .
Apple sauce muffins
This is a delicious and so easy recipe to make. These muffins are also super soft and do not contain any egg. The perfect snack for the kid's lunchboxes!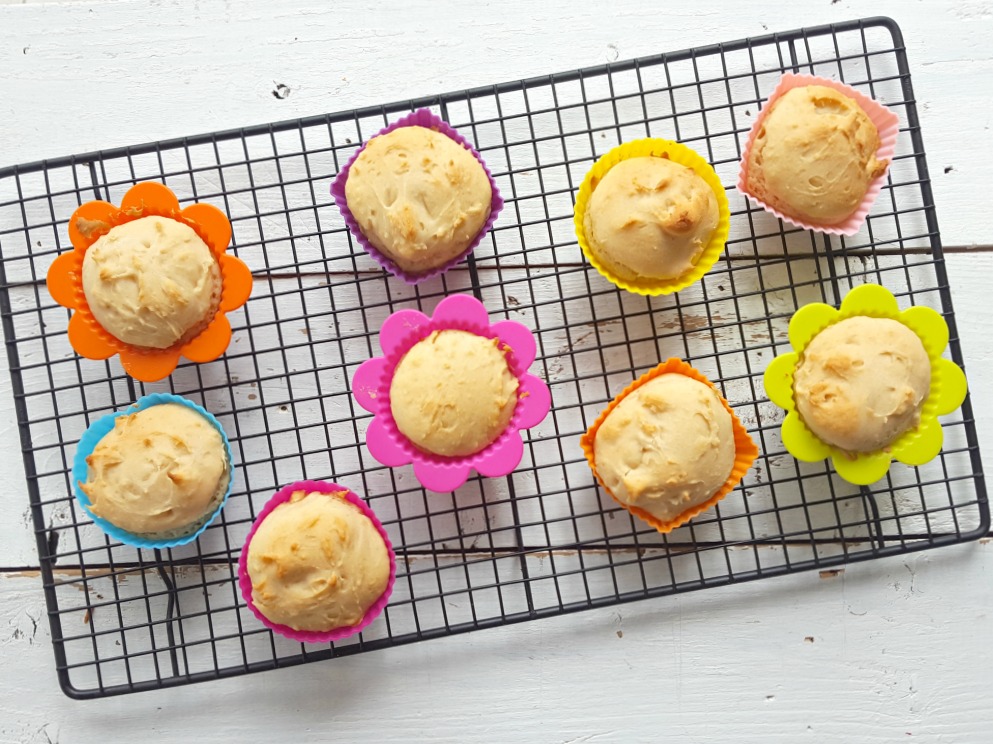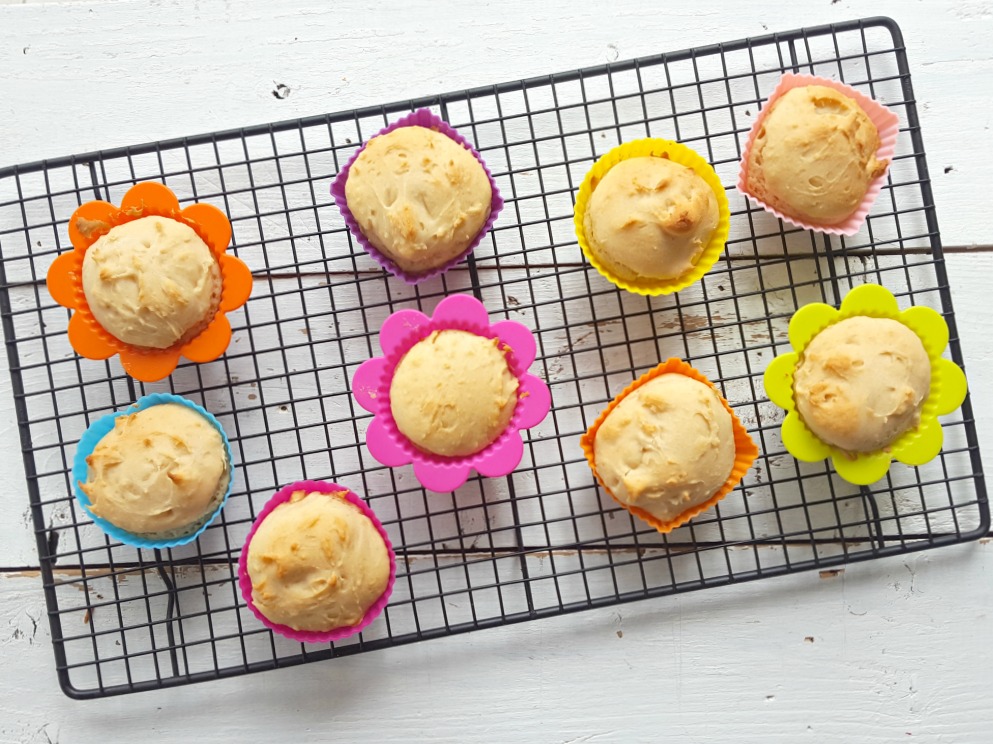 To make 12 muffins, you will need 1 cup of wheat flour, 1 cup of white flour, 1 tsp. baking soda , 1 tbsp. baking powder, 2/3 cup of plain yogurt, 1 pinch of salt, cinnamon, 1/2 cup of brown sugar, 1/4 cup of vegetable oil and 1 cup of applesauce.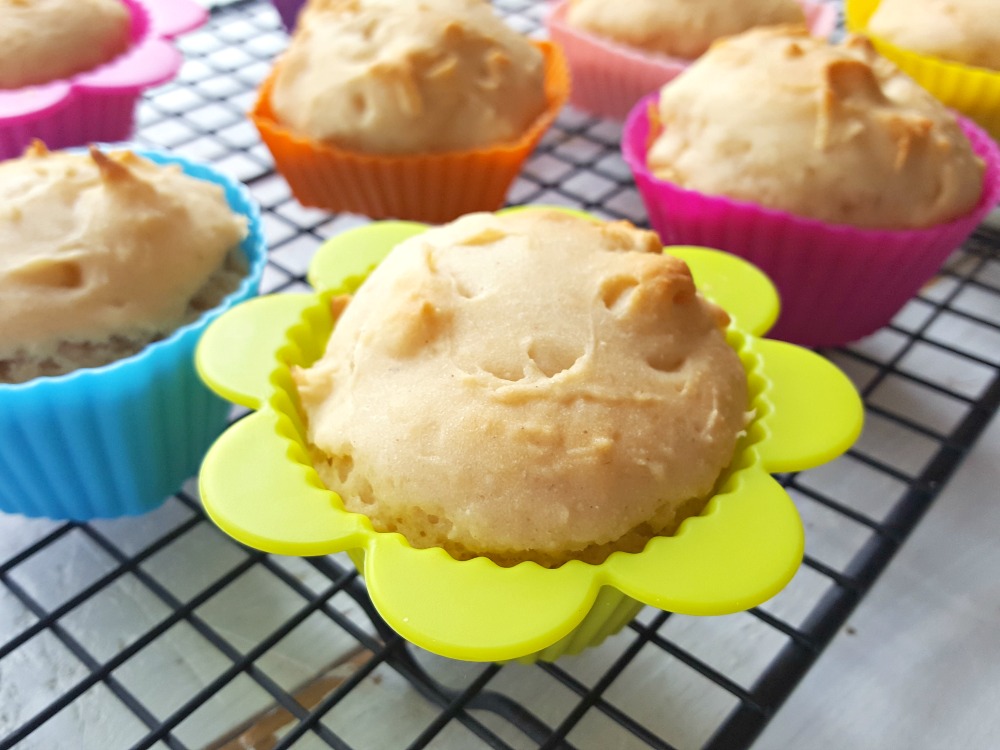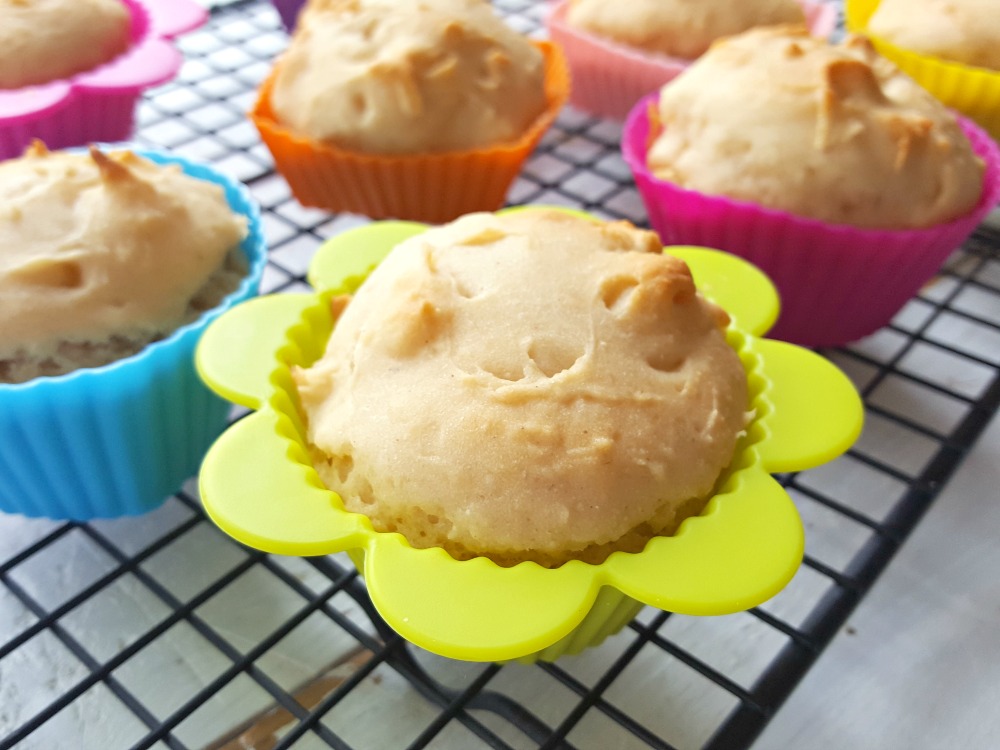 Here's the complete recipe:
Apple sauce muffins

Ingrédients

1

cup

of wheat flour

1

cup

white flour

1

tsp

baking soda tea

1

tbsp

baking powder table

2/3

cup

of plain yogurt

1

pinch

of salt

cinnamon,

1/2

cup

of brown sugar

1/4

cup

of vegetable oil

1

cup

of applesauce.

Méthode

Preheat the oven at 350.

Mix the dry ingredients.

In another bowl, combine oil, yogurt and applesauce.

Stir in the dry mix gently, but not too much,

Bake for 22-25 minutes.

Eat!
Note
I tried this recipe with a no gluten flour and it worked really great! You can also bring a little twist by adding chocolate chips, orange zest or dried fruits?!
Do you love muffin recipes? We do too! So check out our recipe section just HERE