Last Friday, I invite the whole family (15 people!) for Coco's party. In fact, i did the same party last year but had a pasta bar with 3 sauces, different proteins, a large selection of vegetables, 3 different pastas. And i was the one struggling with 3 pans at the time. In fact, I was so overwelmed that i got a very welcome back up from my sister-in-law who came to rescue. So this is a good idea NOT to redo, unless you do not mind not being part of the party…
So last Friday I did NOT make a pasta bar and I took some shortcuts to make it easier. And guest what? I ate with everyone and it was warm!!!
Make a simple pizza bar in no time
The pizza bar requires a little more preparation than a regular meal, but once everything is cut, you receive your guests easily!
So, for my set up, I used my big kitchen island (or a folding table would work fine) and put all my ingredients on it so  everyone could make his very own pizza. Meanwhile, I collected the ready-to-cook pizzas and that was it!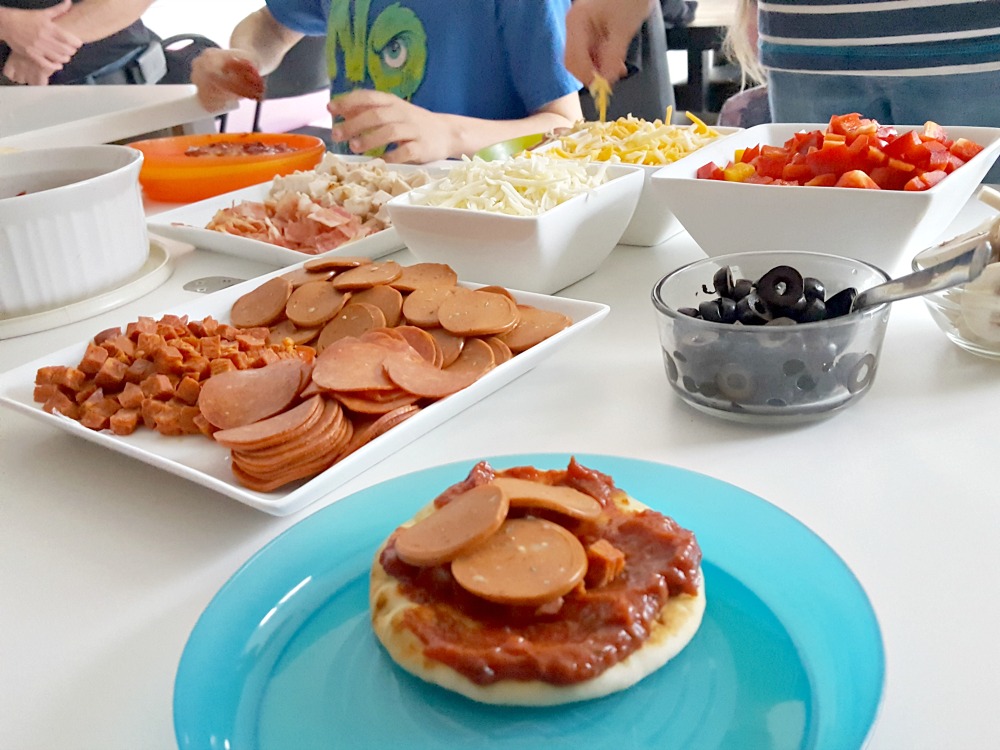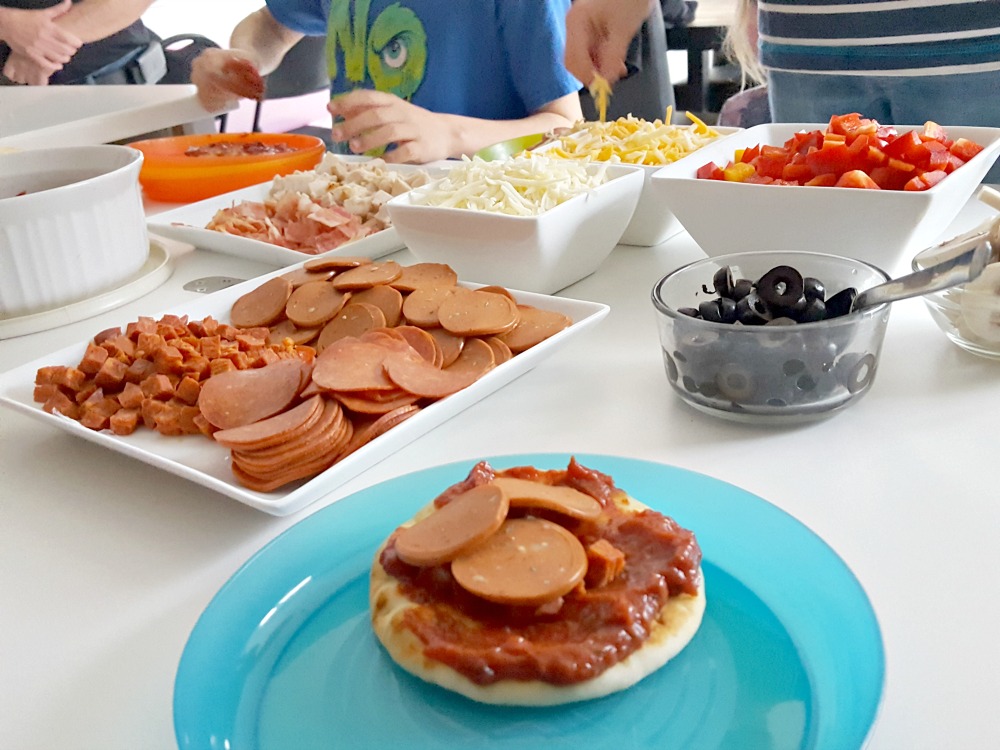 Do not forget to tell your guests to put a little something distinctive on their pizza to avoid any mix once they are out of the oven.
We did a first cooking round for the little ones and a second one for the adults. It was perfect. the kids ate and returned playing while we ate our dinner, quietly.
Ingredients
First of all, i used already cooked Nam bread for the pizza crust and that was my best idea ever. Initially, I tought about letting the kids play with the pizza dough so they can make pretty fun pizza crust, but Hellooo messy kitchen !
So I quickly pulled myself together and opted for nam breads instead.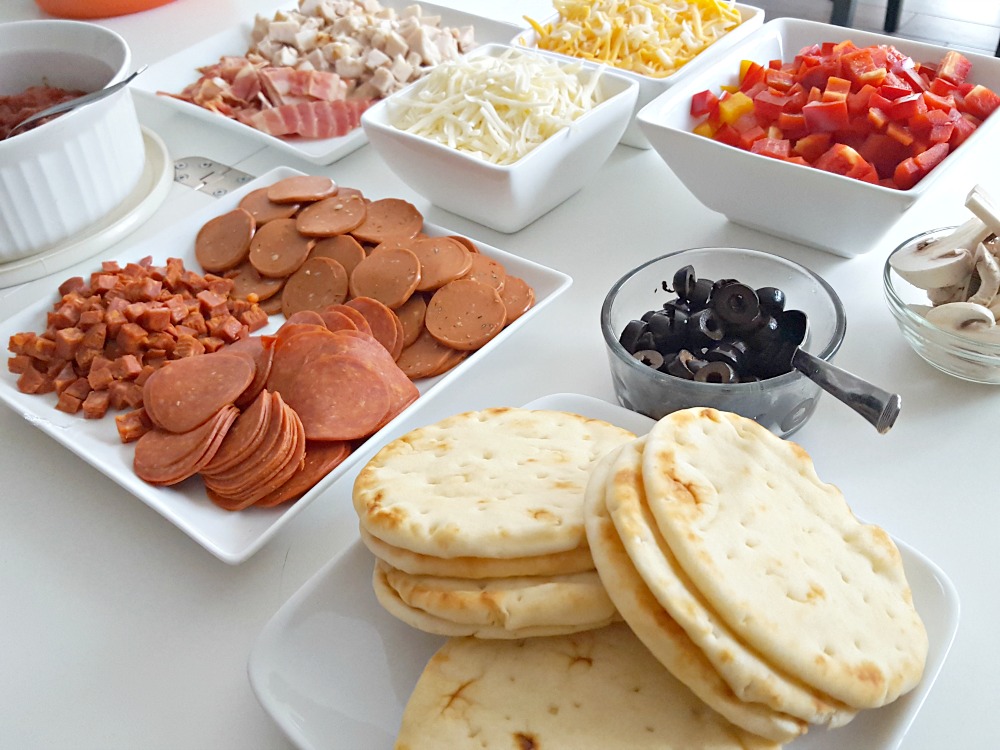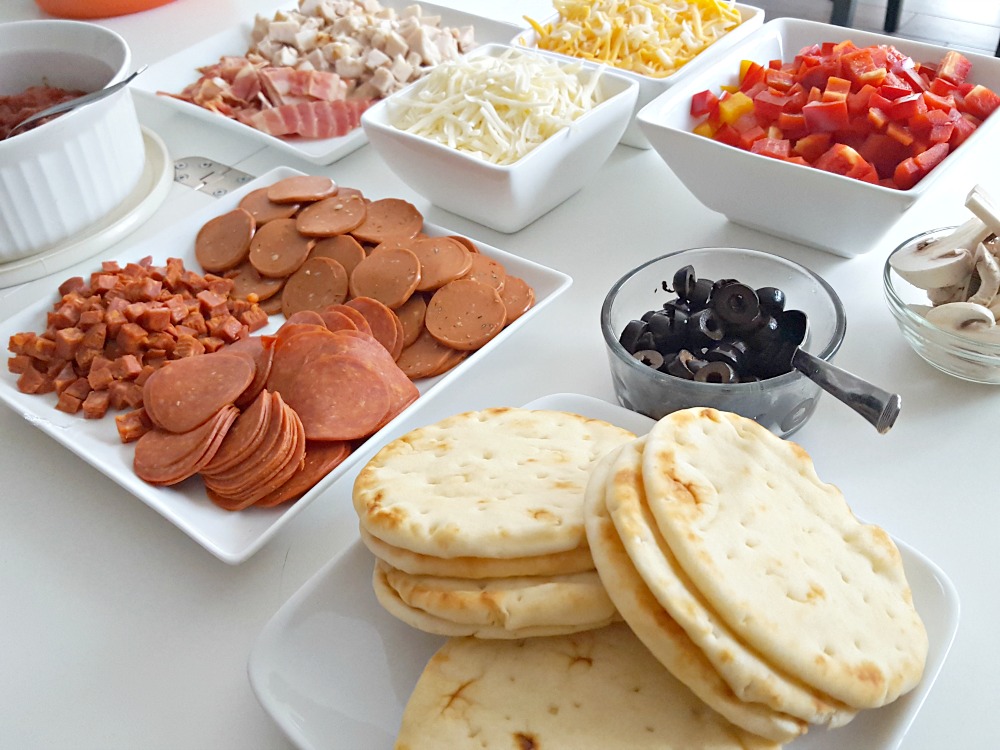 For the garnish, I cut red, yellow and orange peppers, onions, olives and mushrooms. As protein, I proposed bacon, chorizo, chicken and the classic regular pepperoni, but also veg. I put on the table 3 different types of cheese and my best of all homemade pizza sauce ever. And I insist with the best of all because it is. In fact, I was inspired by my friend Nancy from the blog Cinq Fourchettes to do it myself. Super easy. Super cheap. Super tasty. You only mix tomato paste, diced tomatoes, some spices and that's it! Your sauce is ready for a fraction of the price without the preservatives. I'll give you my recipe. See below if you feel like trying it.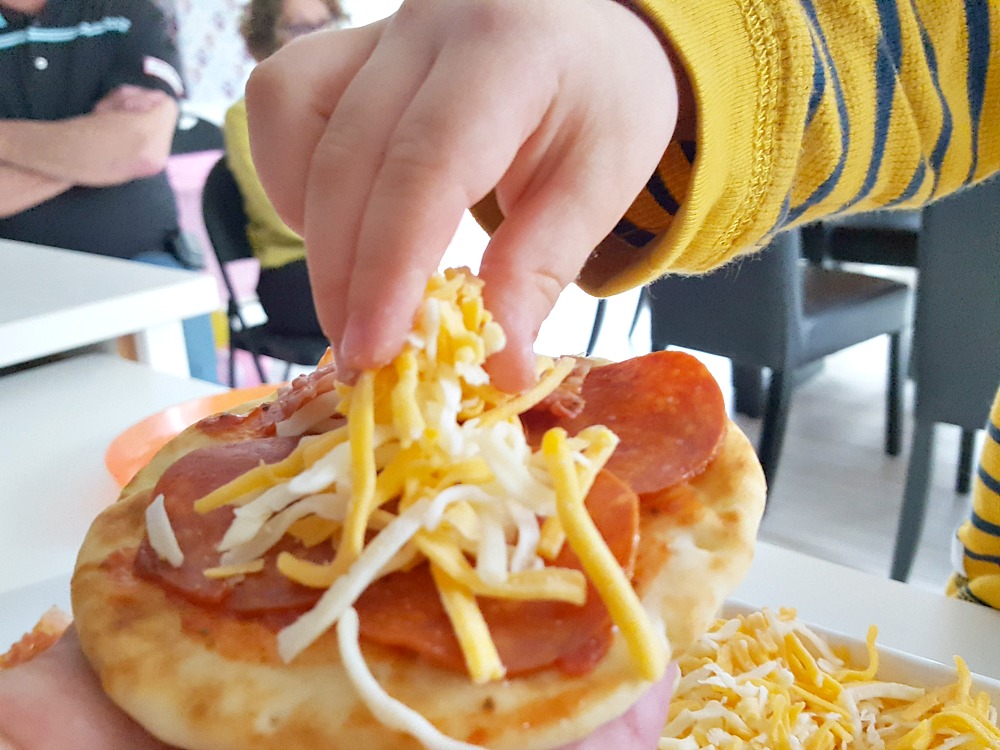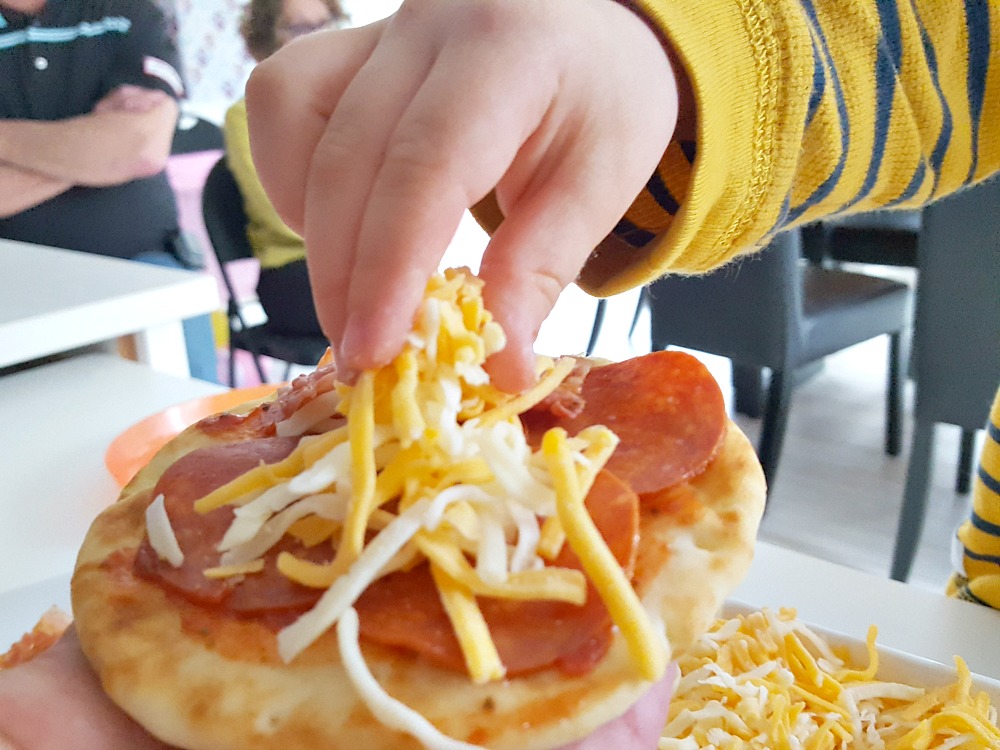 For the pizza sauce recipe:
[amd-zlrecipe-recipe:107]
To keep this idea in your pins: